Belman Design expertly assists clients on Piping design. By combining +25 Years Expansion Joint and Pipeline Experience Belman Designs team of qualified piping engineers can offer their services on piping design. Our experience is built up from thousands of piping applications where our solutions have contributed to helping customers reduce costs.
Piping design performed by Belman Design is always done in close cooperation with the client. Whether it is a new section, trouble shooting, request for improvement or ideas for how to design Belman Design can assist. Belman Design work out the Piping design via softwares such as Rohr2. Piping Design services from Belman Design includes:
Piping design of piping systems involving Expansion Joints
Piping design of piping involving other components than only Expansion Joints
Piping layout & piping analysis
How we assist on Piping Design
Aside from working closely with the client on the Piping design projects, Belman Design always prepares full report that depending on the scope of the projects contains among others:
Layout drawings
Modulations
Analysis and calculations
Descriptions of findings and results along with recommendations
BOM list
Supports and springs suggestions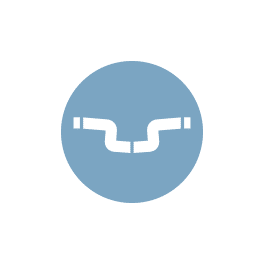 COMPLETED BY OUR SPECIALISTS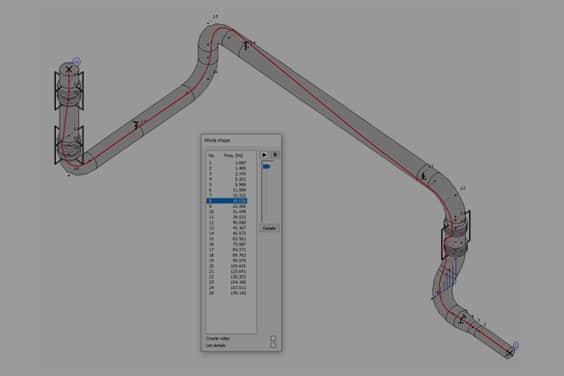 Pipe Design of a pipe section with Expansion Joints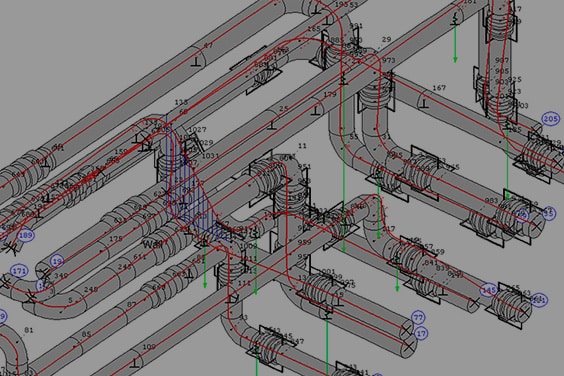 Pipe Design of pipe section with several Expansion Joints
A European client turned to Belman Design with an issue of a failing Expansion Joint in their pipe section at their reactor furnace. Belman Design analyzed the existing pipe section design and, based on that, engineered a suggestion for improvement and a new design.
HIGH LEVEL OF KNOWLEDGE WITH PROVEN TRACK RECORD
Shell • Pfizer • Ineos • Rafako • Power Machines
BP • UHDE High Pressure Technologies
Pavlodar Chemistry • ArcelorMittal • Repsol
Bronswerk • Yamal LNG • Equinor •
WE MAKE IT EASY FOR YOU AND DELIVER ON SCHEDULE
QUALIFIED AND EXPERIENCED
ON PIPING DESIGN
Belman Design is a team of qualified piping engineers who can offer their services on piping design. Their experience is built up from thousands of piping applications where their solutions have contributed to helping customers reduce costs. By integrating Belman Design into a project team, it is possible to resolve even very complex piping design challenges quickly and cost effectively. Belman Design has yet to find a challenge too difficult to solve.
Optimal solution
Innovative solutions
On-time delivery
Solutionsmade based on the optimal absorption of movements, pressure thrust force etc. in the pipe system
Designs based on expert knowledge on Expansion Joints and how they work in the pipe system
Safe reliable and flawless operation
HOW DO BELMAN DESIGN
ADD SIGNIFICANT VALUE
With use of proprietary software tools the team of Belman Design complete all kind of piping design projects. Belman Design is dedicated to engineering the best piping design including Expansion Joints for the client. These tools and this expertise can be made available to our clients to assist both during studies, detailed engineering and verification/evaluation phases to quickly and efficiently find the most practical method of accommodating pipework movements in your piping design. Working integrated as part of an engineering team on piping design, Belman Design can support projects teams by helping them to develop complete piping designs and models at a friction of time and cost incorporating Belman Design's unique understanding in Expansion Joints, pipelines and despite piping design. By introducing our support early in the project phase, the client can realise project cost savings by finding the right piping design quickly. Further information on what we do and how this is adding value can be seen on our what we do page.
Belman Design add significant value by the full service range we provide:
Piping Design
Piping layout & piping analysis
Optimization of piping layout
Selection and placement of expansion joints
3D modelling and analysis
Pipe stress analysis (FEA)
Steel structures supporting pipelines
Belman Design expertly assists clients on pipeline design including:
We have:
The manpower
The technologies & softwares
The knowhow and expertise
For the client we:
Meet deadlines
Get the job done
React fast to e-mails
Provide the agreed solution on time and cost
YOUR PARTNER ON PIPING DESIGN
Our team at Belman Design consists of highly skilled and experienced engineers, all holding an engineering degree. Furthermore, they have many years of professional experience within design and engineering of Expansion Joints and therefore extensive knowledge about piping systems.
This enables the team of Belman Design to support and assist our clients towards the best solution. The experienced and skilled team at Belman Design ensures you:
The correct solution
Reduced costs
Reduced engineering time
Safe and reliable operation
Elimination of design failures
Expert assistance